Find a place to call home
Living on campus sets you up for success at university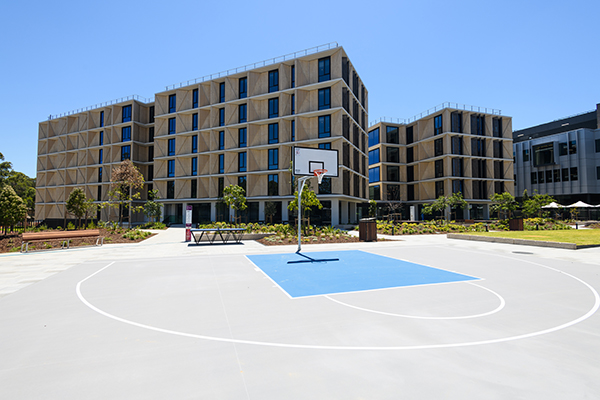 Live in our Central Courtyard Accommodation, which is in the heart of the University campus, so there's no excuse for missing those early lectures. Around the Central Courtyard Accommodation there's the food precinct next door with dozens of cafes and restaurants to keep you entertained and the Sport and Aquatic Centre is a stone's throw away.
Enjoy the fun of communal living with a choice of Twin rooms, 4 Bedroom and 6 Bedroom apartment or have your own private apartment with our Studio and 1 Bedroom apartments, the choice is yours! Our accommodation offers the best on campus accommodation. There's over 16 Common Rooms, Games Rooms, Study Rooms, TV Room, Two Laundry Rooms. We also have a full calendar of Residential Events and a dedicated on site Security Team 24 hours a day, 7 days a week.
Please see below for a list of both university owned and operated and externally managed accommodation.
COVID Safe

---
Shuttle bus service
Macquarie University operates a shuttle bus service that circles the campus and surrounding accommodation. For more information please click here.
Student blogs
Read our student blogs to learn more about why living away from home as a student might be the thing for you.
Macquarie Accommodation
15-17 Gymnasium Road
Macquarie University
NSW 2109 Australia
Related links