Rewarding your excellence and leadership
2020 was a year like no other. At the Student Excellence Awards 2020, we recognised the outstanding resilience, spirit of service and leadership exhibited by our students.
Our Student Excellence Awards celebrate students' contribution to the Macquarie University community. These awards have been adapted from previous Campus Engagement Awards and individual volunteer program recognition ceremonies, to recognise the challenges of 2020 and COVID-19.
In 2020, the Awards recognised our students' active engagement with their community, their commitment to helping others and being examples of positive change within and outside Macquarie, showcasing their agility and willpower to adapt to changing circumstances.
Over 80 entries went through our nomination and selection process. We thank all the students and Student Groups that went above and beyond to contribute this year and made a positive difference to their community or networks.
The winners of the Student Excellence Awards 2020 were:
Leadership Excellence Award 2020 - Simran Keshwani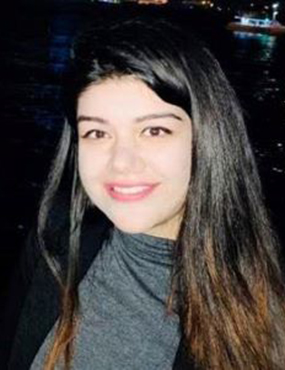 Simran held the role of a Policy Analyst on projects led by the NSW Government where she worked on NDIS and Abortion Law reform and volunteered with the Hindu Council of Australia helping international students in need. She has been a strong advocate for the rights of international students, with her submission being heard by the Senate, which led to an invitation to converse with MP Fiona Martin on the national radio. Simran has been involved in initiatives under the web transformation project and led forums and discussions at Orientation and Careers Week.
The finalists for the Leadership Excellence Award 2020 were:
Kaylin Chapman
Jayden Whaites
Sarah Issaia
Ziyan Tejani
---
Outstanding Volunteer Award 2020 - Jessica Pereira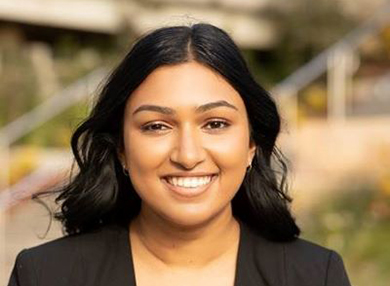 Jessica is recognised for her involvement in volunteering initiatives inside and outside the University. She volunteered with the United Nations Association of Australia and holds an Executive role for the Macquarie Model United Nation Society where she is involved in the running of external model UN conferences highlighting global issues. She also holds a voluntary position at the Redfern Legal Centre that provides legal services to disadvantaged communities.
The finalists for the Outstanding Volunteer Award 2020 were:
Morgan Graham
Bashayer Alraddy
Judith-Grace Vella
Nikita Sharma
Edward Cooper
---
Outstanding Student Group Award 2020 - Macquarie University Law Society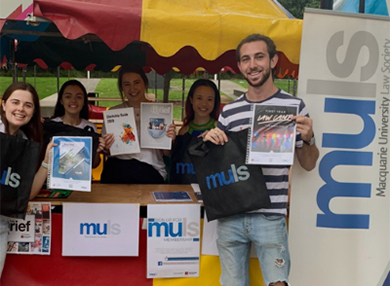 The Law Society has been highly commended for its outstanding contribution to supporting the wellbeing of Law students through a variety of creative initiatives. They contributed to the development of World Mental Health Day and have promoted wellbeing practices through their social medial channels. Furthermore, the Law Society has continued to drive engagement through their social and professional events and remained active throughout the year. The group's executive members have demonstrated outstanding leadership and a strategic outlook.
The finalists for the Outstanding Student Group Award 2020 were:
Women Entering Business
AIESEC
Catholic Society
Liberal Club