Get involved
We hold various events throughout the year for our MUMS members.
2019 MUMS AGM
Held on the 30th of July 2019, our Annual General Meeting allowed us to reflect upon the year and welcome our incoming Executive and Council for 2019-20. Congratulations!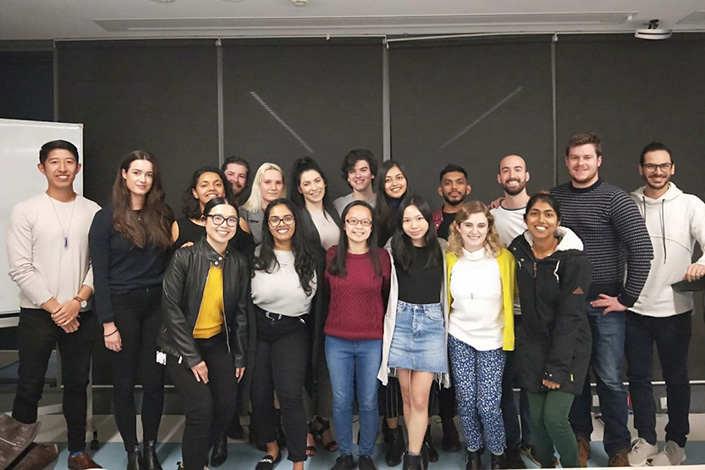 Medball 2019 - Illuminate
Held on the 28th of September 2019, our MedBall was a phenomenal way to cap off the month! The year's theme was Illuminate, and it was a beautiful event hosted at Cafe Birkenhead overlooking the Iron Cove.
A big thanks and congratulations to all who were involved in the planning and arrangement of the event, in particular Vivien Nguyen (MedBall Convener) and the MedBall subcommittee (Shafaf Alam, Terence Wong, Paulina Agyeman and Sze Khim Hiew). Also special mention to Leanne Freame, Angus Gill and Lilly Andolfatto for their contributions!
Other events
Check out photos from other activities we organise throughout the year.
Contact us
Macquarie University Medicine Society