Your health
MQ Health offers high-quality health services for common, complex and rare medical conditions.
We seek to ensure that our patients receive accurate diagnoses, high-quality care and better health outcomes.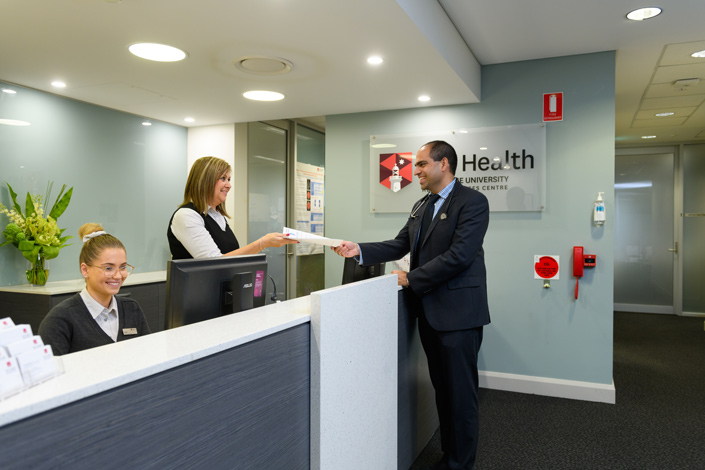 Our services
Our health services consist of:
a general practice clinic
individual and multidisciplinary specialist clinics
day only and overnight hospital services at Macquarie University Hospital
allied health services
medical imaging
radiotherapy (provided by GenesisCare)
pathology (provided by DHM Pathology).
Find a service or clinic
For more information about MQ Health's services or to find a clinic, visit our services page.
Find a health professional
To find or contact a health professional, visit our health professionals page.
Contact us
Macquarie University Hospital
3 Technology Place
Macquarie University NSW 2109
Related links