Team up and tackle real business challenges
12 April 2021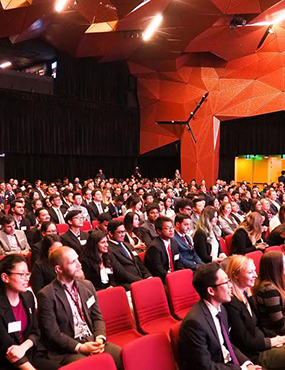 Want to enhance your employability by working on a business project for a real company?
We are currently recruiting enthusiastic Macquarie students to form a team to participate and represent the University in Univative 2021!
Univative is an inter-university consulting competition where teams of students get the exciting opportunity devise innovative solutions for genuine problems posed by industries and communities. As a student participant, you'll work within a multi-disciplinary team on a project for four weeks during the winter break (21st June - 16th July). You'll be competing against student teams from eight other participating universities.
Univative is an amazing opportunity to network with employers while you develop your problem solving, communication, and teamwork skills. Participation in the program will also be recognised on your AHEGS statement upon graduation.
Who knows, your team's solutions might even get implemented by the organisation you are working with!
For further information about Univative 2021, including information about selection criteria and eligibility, visit our Univative page. You can also contact us via email at univative@mq.edu.au.
Applications are now open and close on Friday, 21st May 2021 at 5pm.