Improve your English speaking skills
15 April 2021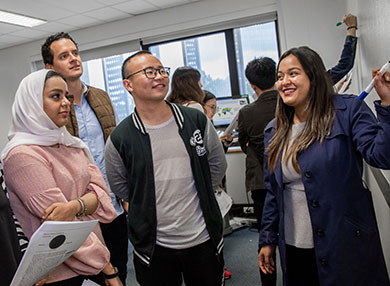 Are you an international student who wants to learn how to communicate confidently in English?
The English Speaking Club (ESC) is a free program designed for Macquarie international students who want to enhance their conversational English skills. We provide a fun and relaxed environment where everyone is encouraged to talk, share their experiences and practise their English speaking.
In Session 1, 2021 the ESC will be delivered face to face and online via Zoom, from Week 7 (27 April) to Week 10 (20 May). To really benefit from the program, we encourage you to participate in all sessions.
As a bonus, undergraduate students get 10 Global Leadership Program (GLP) points for participation if they attend all ESC sessions across all weeks.
We have 20 spots available in each session – all you need to do is fill out the online form below to join us!
Visit the ESC page for more information about the program and to view session dates and times.