Information for current and future residents
The University accommodation office remains open.
It is all about you.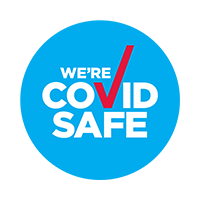 The safety of our staff and students is our top priority.
We are officially registered as a COVID safe business.
We have designed this Coronavirus cheat sheet to help you stay healthy. It contains information about healthy hygiene habits, virus symptoms and who to contact if you are unwell.
Supporting our residents
We have got your back with:
Increased cleaning of common areas
More internet access to support your studies
We have also taken additional precautions to protect our residents, including:
Increased cleaning of high-touch points in each residence.
Placing hand sanitiser at each residence.
Arranging for self-isolation of students who have returned from overseas and/or present with cold/flu symptoms.
Reducing visitors to Macquarie University accommodation by requesting residents to:
Keep the number of guests to a minimum.
Avoid get-togethers or parties in your room or common areas.
For more information and advice about COVID-19 visit our Coronavirus FAQs page.
Stay informed
Regularly check:
The Macquarie University website and your student email for updates relating to the impacts of the virus on the campus and it's community.
The student FAQs for information about how Macquarie University is managing any changes for students.
The iLearn sites for each of your units to stay up to date with any changes to your unit and assessment items.
Please self-isolate if you:
Recently returned from travelling
Are feeling unwell
Were in contact with someone affected by COVID-19
You can find guidelines on self-isolation on the NSW Government Health website.
Look after yourself (and each other)
It is important to stay connected with each other without putting yourself, or others, at risk of contracting the virus.
Phone or text your friends and family
Log in to your online lectures and tutorials and interact with the rest of your class
Connect with interest groups via social media or online
You can also download the University's dedicated student wellbeing app, MQWellbeing, free from your preferred app store.
MQWellbeing has hints, tips, tricks, hacks and podcasts to support your wellbeing.
Get involved with Macquarie University Mentors to stay social.
We are still here for you
We are focused on supporting you during your studies.
We are working on some ways our Macquarie student accommodation community can stay safely connected, and support each other, during this time.
If you have questions or need advice contact us:
T: + 61 2 9850 7965
E: housing@mq.edu.au
Other key contacts are in the MQ2020 Student Essentials Diary.
Accommodation Services
15-17 Gymnasium Road
Macquarie University
NSW 2109 Australia