Develop your soft skills
Attending our Higher Degree by Research (HDR) skill development events and workshops will allow you to build soft skills which will help you with your research. Explore and register for the upcoming skill development events below.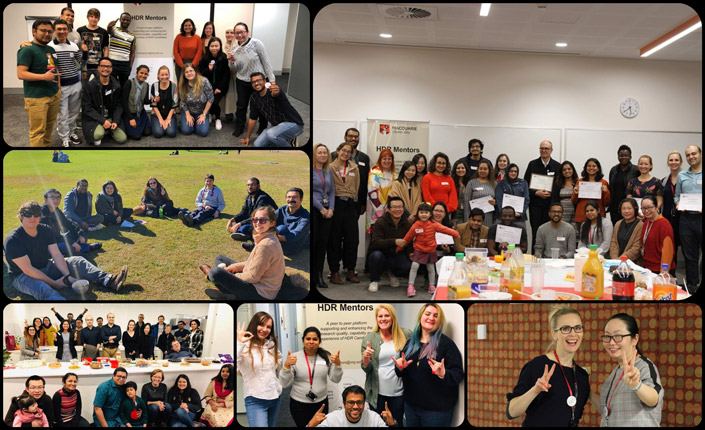 Upcoming events
Presenting Your Research With Confidence
Are you participating in the Three Minute Thesis (3MT) competition in 2020?
Do you want feedback on your presentation from your peers and experts from HDR learning skills?
If your answer is Yes, then please send your recorded presentation to us at hdrmentors@mq.edu.au by July 23.
We will send our feedback on our presentation by July 27.
Previous Events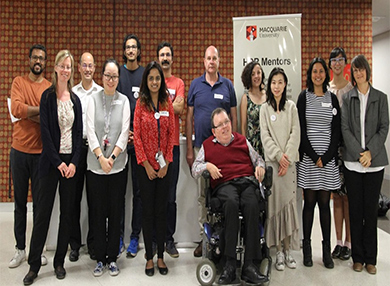 Present Your Research With Confidence
We are organising this event to provide an opportunity to 3MT presenters and any HDR candidate who wants to improve presentation skills. HDR Mentors will soon announce the event schedule, so keep an eye out on our emails.
Date: 16 September 2019
Time: 2pm – 4pm
Venue: Hearing Hub, Lecture Theatre, Level1
---
HDR Mentors Team Building
HDR Mentors community is organising its first-ever team-building exercise. This event will provide you with an opportunity to get to know your fellow mentors in a fun and relaxed environment. We will be doing a fun ice breaker and also learning about different personality types.
Date: 16 August 2019
Time: 12pm – 2pm
Venue: 75 Talavera, Continuum, Level 3
---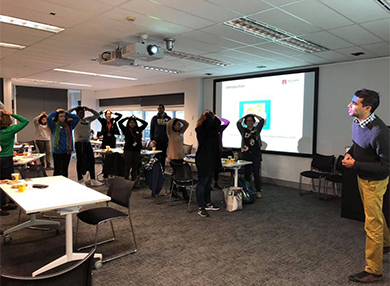 HDR Mentors Training Session
We are organising the yearly one-day compulsory HDR Mentors training for the new mentors. As a mentor, you will receive training in the content and skills necessary for mentoring.
Date: 7 June 2019
Time: 9.30am – 3.30pm
Venue: 75 Talavera, Continuum, Level 3
---
Academic Event Management Workshop
Date: 25 August 2017
Time: 10am – 12pm
Venue: 75 Talavera Road, Level 6, meeting room
Facilitators: Kim Tan, HDR Mentors
---
Write Now Session From March to June 2016
Date: Every Wednesday 2016
Time: 12pm – 2pm
Venue: W6B357
Facilitators: HDR Mentors
---
Communicate your research with Confidence 2016
Date: 12 October 2016
Time: 12pm – 12pm
Venue: Hearing Hub (Lecture theatre level 1)
Facilitators: HDR Mentors
---
MQ Minds Showcase conference 2016: HDR Mentors Luncheon
Date: 14 December 2016
Time: 12.30pm – 1.15pm
Venue: Campus Hub, C10A, Level 3
Facilitators: HDR Mentors