2023 Exchange Fair
Come and join us at the 2023 Exchange Fair to learn more about our university partners, funding options, and how you can earn credit while studying overseas!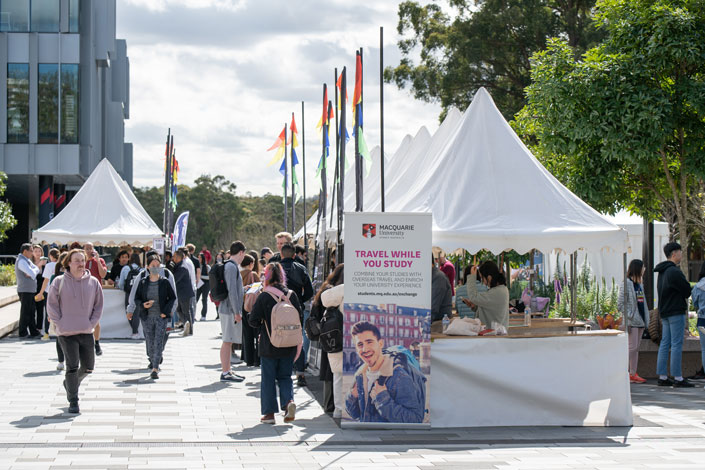 During the fair, you will have the opportunity to meet with:
Host University partners from countries all around the world:
External program providers:
Consulates and government institutions:
Macquarie University Faculties and Departments:
You will also have the chance to meet students at Macquarie that come from our host universities in:
Japan
Germany
Sweden
United Kingdom
Netherlands
France
Belgium
China
Canada
United States
India
Thailand
Korea
And of course, our Student Mobility Team will be available to answer any of your questions about studying overseas, our partner universities, funding opportunities, and much more!
When: Wednesday 29th March, from 10:00am to 3:00pm
Where: Central Courtyard
We look forward to seeing you all at the Exchange Fair!
Attendee exchange partners
Learn more about the host universities that will be at the fair and about your exchange opportunities with them by clicking on each university logo.